We met "Pas si sages" and discovered their collection at the "Made In France" show in Paris. We took at least thirty minutes to choose one of their bracelet, and the choice was not easy, all their jewelry are beautiful !! 
"Pas si sage" is the story of two sister, Clementine and Chloé , who jumped into jewelery design handmade in Lyon. Not surprisingly, they have a lot of success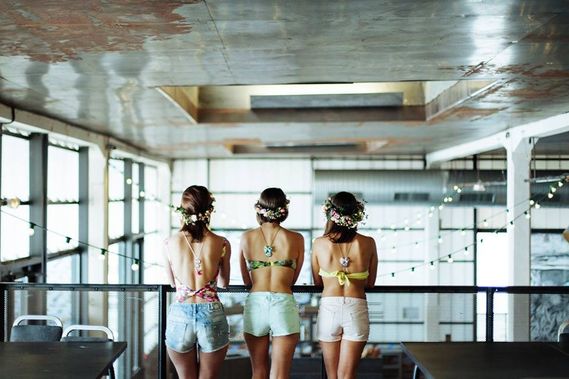 There's something for everyone: fashion visionaries, classical lovers, bohemians or ethnic bitten and even for bobo chic.
We particularly liked the back necklaces that elegantly dress your outfit for work as well as for night. The two sisters manage to create truly original jewelry and at the same time easy to wear ! These jewels have the distinction of being flexible and customizable to your outfits, moods and occasions.
The touch of madness of the two creative sisters, as sparkling as their jewels, will definitely appeal you!!
Do not wait and visit their website to discover their new collection!