What is Mr Canvas? It is the possibility to print on beautiful canvas our favorite photos. A bit like being artists, these designers give us the opportunity to transform our photos in paintings.
We love this mustache men because it allows us to access a real know-how and high quality materials without breaking the bank. Like what Made in France that does not cost necessarily much more expensive!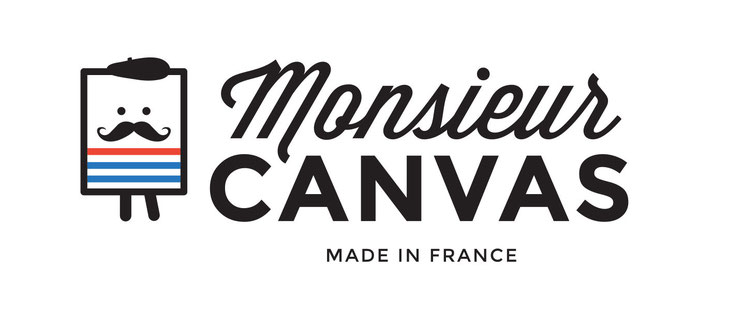 A canvas can be obtained downloading our pictures from our social networks like Instagram or Facebook. Here's how to combine modernity and heritage. This is a good example of the many possibilities that can exploit French craftsmen to evolve with the times while retaining some traditions.
They use natural products whether for the canvas 100% cotton or the frame of your paintings 100% natural wood. It is therefore in respect of the environment that this pretty business is growing.
From the smallest single canvas 20x20 cm table to large format 80x120cm there is something for everyone. You can even make up your own triptych and they offers you to choose your own effect! We thought it was perfect as personal and original decor gifts.
And by the way, we love their little logo cliché with his French beret his mustache and sailor (not so cliché so far)