Les Parisettes is a concept store specializing in souvenirs of Paris!
Their pretty name comes from the Middle Ages. Indeed, parisette is a small plant that was used to make love potions!
In the collection Parisette , we can find small notebooks, nice bags, bracelets, T-shirts , pens, key chains , snow balls  and small games;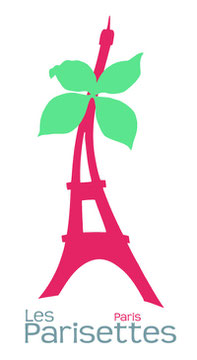 All these small things are lovely, most often, we can find there a small Eiffel Tower on the object , which create a Parisian atmosphere ! These are really smart objects that are in the image of our beautiful city of lights , Paris .
The concept of Maryse the creator of this brand has already attracted a large audience since then, you can find their creation in two boutiques in Paris, and one original point is that she also propose other creative products around the theme of paris and we LOVE it !!Obviously , all creators are essentially Parisian or French , and that, we like it !
Nothing better to honor foreign visitors to offer them Parisian high quality  gifts and with the image of our beloved France !
Find all their collections HERE !!!!
Vive la FRANCE, Vive Paris!