While in France, consume cider in a terrace is an impossible mission, in Anglo-Saxon countries, we can find cider in all the pubs. The founders of Appie have decided to change these habits and modernize the image of cider.
We already had the chance to taste it and it's really delicious!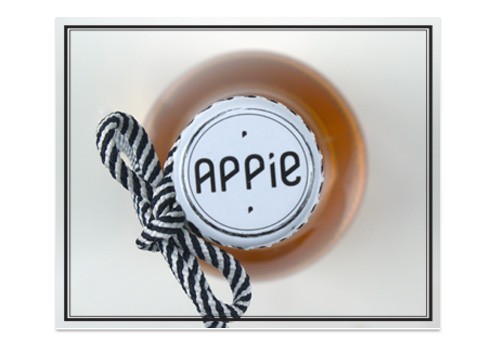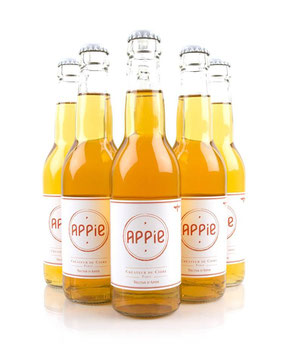 In the "appie shop", there is a choice between:
• The appie cider: Dry Cider and slightly sweet with a tart notes! Appie mixes different varieties of apples: tangy, sweet or bitter, with a light bulb key.
• The appie Nectar that gets the unique taste of the original product mixed with the sweetness of true honey and spicy notes of cinnamon and mandarin infusion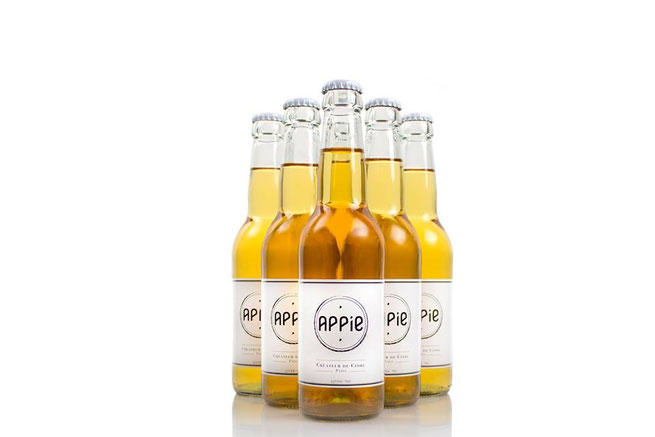 Something that makes us happy: It is 100% French and 100% natural. Appie is based solely on squeezed fruit with no added sugar, no gluten and no concentrated
Something that makes us (even more) happy: Appie is also one of the alcoholic drinks less caloric. It's less than one third of the calories of one beer and less than half that of a glass of wine!
In addition to all these advantages, one would want to buy Appie just for the pretty bottle with a sober and clean design!
On their website  (that we strongly recommend visiting) there are some tasting tips and also an interactive map of paris and its surroundings to find Appie bottles!