C small handmade leather goods
C is made in (very) limited quantities
C is made with love in Paris
By Hanna & Heidi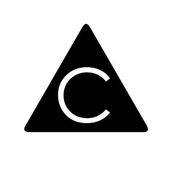 Hanna is a Parisian artist. Since the beginning of her professional life, she operates in the world of luxury. She is now master saddler!
Heidi studied architecture and fashion in London and Paris. She has spent the last 10 years as a designer for houses such as Hermes and Cartier! She is now a designer and costume designer in Berlin!
C is a lovely story of friendship. Indeed the two girls met at the age of 15 during their holiday in Budapest with their family. The connection is really good and fast. They spent two months collecting stones, pieces of string ... 20 years later, they create C together.
Their "good luck necklaces" that they have created together during their holiday in Budapest inspired their first product. Today they manufacture leather pouches to wear around the neck in three different sizes! "C my luck", "C my heart", "C my card." Everything is cute even the names of those pouches.
We love it! It has everything to please us! It's really an original idea that changes from what we are used to. And these mini-pouches are so cute, we want to collect all of them. Of course, it is really good taste. We want to hide inside a note, a lighter, a jewelry … Everything is small and cute.
Take a ride on their Facebook , it's worth the trip!